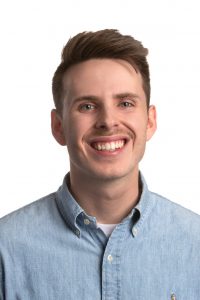 Noah grew up in a Godly home that was immensely involved in church ministries and missions. He lived in various states as his parents planted and pastored churches in North Carolina, New Hampshire, Ohio, Arkansas, California, Missouri, and Oklahoma. Noah came to faith in Christ in 2008 after having a gospel conversation with his father in a local McDonalds. As he continued to grow in that faith, he would pursue a calling to vocational ministry that God would lay on his life.
This led him to obtaining his bachelors in Biblical and Theological Studies at Oklahoma Baptist University and is now pursuing his Master of Divinity degree at Midwestern Baptist Theological Seminary here in Kansas City. He has also been blessed with opportunities to teach and preach in churches in Oklahoma, Texas, Missouri, and Kansas.
In December of 2020, Noah married his favorite person, Taylor, and they would eventually move to Kansas City in July of 2021. Though they have no kids at the moment, they are proud parents to their fluffy dog, "Spurgeon." They quickly fell in love with Kansas City because of its variety of coffee and its presence of Ikea. Noah and Taylor are praying about becoming Chiefs fans, but in the mean time they are they devout fans to the Oklahoma Sooners and the Oklahoma City Thunder.
Noah serves as an associate pastor at Fellowship West with the primary task of facilitating ministries at our Legends Campus. His responsibilities also flow throughout the week as he serves alongside the other pastors at West. As he continues to serve on staff, he plans to prepare for pastoral ministry and church planting that will coincide Fellowship West's mission of sharing Jesus, discipling believers, and loving people.