The mission of the Fellowship West Student Ministry is to Share Jesus, Disciple Believers, and Love People. Our goal is to develop Middle School and High School students spiritually through interaction, teaching, and service. 
Sunday Morning Fellowship Group
Worship: 9:00am | Fellowship Group: 10:30am Downstairs in the Fellowship Hall
Development begins with our Sunday Morning Fellowship Group time, where students hear the Word and interact with each other in a small group setting.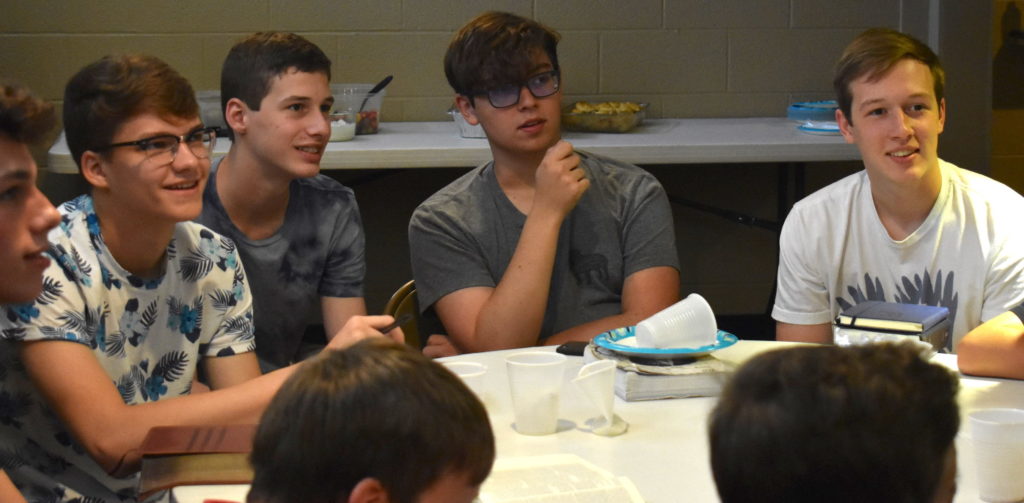 Base Camp: 5:00 - 6:30pm | The Summit: 6:30 - 8:00pm
Each Wednesday,  we open up the church at 5:00pm for Base Camp, which is a time where students can come, hang out, do homework, and play games. Immediately following Base Camp is The Summit, our Wednesday Night student worship service, where we gather together for a time of worship, fellowship, and a time to hear Pastor Tyler Mitchell encourage our students. At the end of each service, we give our students the opportunity to break into small groups and discuss the nights topic further. Our desire is for students to understand their faith, be bold in their faith, and put their faith into action.
JULY
Park Meet-up | July 19th | North Park | 6:30-8:30pm
Summer Jams | Wednesdays beginning July 24th | 6:30-8pm
AUGUST
Coffee Shop Meet-up | August 1st | Third Space Coffee | 3-4pm
The Summit Fall Kick-Off | August 28th | 6:30-8pm
September
Color Wars | September 8th | North Park | 5-8pm
Follow us on social media!